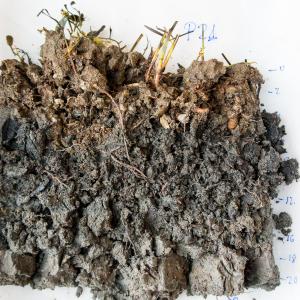 Contract
Duration
13 March 2018  to 13 June 2019
Partnership Entities
UPCT-Instituto Oceanográfico de Murcia-Universidad de Cádiz-Universidad de Santiago de Compostela
General Objectives
- A biogeochemical characterization of the Mar Menor lagoon bottom including sediments, interstitial water and vegetation.
- To assess the current state of bentonic vegetation
- To identify indicators of the quality of the bottom to be able to evaluate the risks of release of nutrients and potential contaminants to the water column.
To know the biological, nutritional and geochemical status of the lagoon bottom will help to assess the potential risks associated with pollution-eutrophication, predict possible consequences in the short and medium terms, assess with more criteria the possible corrective measures and estimate the recovery times of the ecosystem.
- Other objective is to characterize the intensity of organic matter mineralization in representative stations of the Mar Menor depending on the type of sedimentary environment.
Project Results
Reports sent to the financing entities/companies.
PAPERS:
Aldeguer-Riquelme B, Rubio-Portillo E, Álvarez-Rogel J, Giménez-Casalduero F, Otero XL, Belando M-D, Bernardeau-Esteller J, García-Muñoz R, Forcada A, Ruiz JM, Santos F and Antón J. 2022. Factors structuring microbial communities in highly impacted coastal marine sediments (Mar Menor lagoon, SE Spain). Front. Microbiol. 13:937683. https://doi.org/10.3389/fmicb.2022.937683