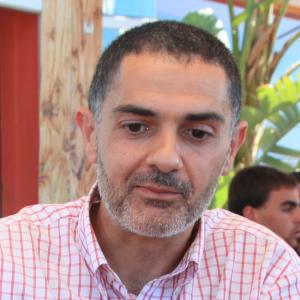 Collaborator, Associate Professor (tenured) UPCT
Education
PhD in Chemistry
Overview of Scientific Production
CUATRO SEXENIOS DE INVESTIGACIÓN
Research Subjects
Aplicaciones del cultivo in vitro de material vegetal. Esta actividad se centra, básicamente, en dos aspectos: el uso de técnicas de cultivo in vitro para la conservación de especies vegetales y la utilización de cultivos de células y órganos vegetales para la producción de compuestos bioactivos o con otras propiedades interesantes desde el punto de vista comercial. En la primera de las actividades el objetivo es desarrollar protocolos de regeneración, multiplicación y crioconservación para la preservación de las especies estudiadas. El objetivo de la segunda actividad consiste en poner a punto métodos de cultivo, inducción y escalado de la producción in vitro de metabolitos con interés industrial, desarrollando protocolos de aislamiento, purificación, análisis y valoración de las propiedades de dichos compuestos.
Estudio de los mecanismos de tolerancia de las plantas frente al estrés abiótico (especialmente por metales pesados). Análisis proteicos y fitoquímicos tras tratamientos con bioestimuladores de la tolerancia.
Proyecto de investigación destacado: Proyecto Fundación Séneca. 19876/GERM/15. Functional analysis of antioxidant and redox systems in the abiotic stress tolerance of cultivated plants: new perspectives for their agronomical applications and their potential human health benefits. Investigador principal: Francisca Sevilla. Investigadores UPCT: Mª Ángeles Ferrer Ayala, Antonio López Orenes, Antonio A. Calderón. 2016-2020.
Recent Publications
Álvarez-Robles, M.J., López-Orenes, A., Ferrer, M.A., Calderón, A.A. (2016). Methanol elicits the accumulation of bioactive steviol glycosides and phenolics in Stevia rebaudiana shoot cultures. Industrial Crops and Products 87, 273-276.
Lajara, M.M., López-Orenes, A., Ferrer, M.A., Calderón, A.A. (2015). Long-term exposure treatments revert the initial SA-induced alterations of phenolic metabolism in grapevine cell cultures. Plant Cell Tissue and Organ Culture 120, 665-673.
López-Orenes, A., Ros-Marín, A.F., Ferrer, M.A., Calderón, A.A. (2013). Antioxidant capacity as a marker for assessing the in vitro performance of the endangered Cistus heterophyllus. The Scientific World Journal Volume 2013, Article ID 176295, 10 pages.
López-Orenes, A., Martínez-Moreno, J.M., Calderón, A.A., Ferrer, M.A. (2013). Changes in phenolic metabolism in salicylic acid-treated shoots of Cistus heterophyllus. Plant Cell Tissue and Organ Culture 113, 417-427.
Briceño, Z., Almagro, L., Sabater-Jara, A.B., Calderón, A.A., Pedreño, M.A., Ferrer, M.A. (2012). Enhancement of phytosterols, taraxasterol and induction of extracellular pathogenesis-related proteins in cell cultures of Solanum lycopersicum cv Micro-Tom elicited with cyclodextrins and methyl jasmonate. Journal of Plant Physiology 169, 1050-1058.
Pérez-Tortosa, V., López-Orenes, A., Martínez-Pérez, A., Ferrer, M.A., Calderón, A.A. (2012). Antioxidant activity and rosmarinic acid changes in salicylic acid-treated Thymus membranaceus shoots. Food Chemistry 130, 362-369.
López-Orenes, A., Bueso, M.C., Conesa, H.M. Calderón, A.A., Ferrer, M.A. (2017). Seasonal changes in antioxidative/oxidative profile of mining and non-mining populations of Zygophyllum fabago are determined by soil conditions. Science of the Total Environment 575, 437–447.
Tercero, M.C., Álvarez-Rogel, J., Conesa, H.M., Ferrer, M.A., Calderón, A.A., López-Orenes, A., González-Alcaraz, M.N. (2015).Response of biogeochemical processes of the water-soil-plant system to experimental flooding-drying conditions in a eutrophic wetland: the role of Phragmites australis. Plant and Soil 396, 109-125.
López-Orenes, A., Martínez-Pérez, A., Calderón, A.A., Ferrer, M.A. (2014).  Pb-induced responses in Zygophyllum fabago plants are organ-dependent and modulated by salicylic acid. Plant Physiology and Biochemistry 84, 57-66.
Contracts
This field is under construction in English version. Please change languaje to Spanish meanwhile. This will be finished soon.
Summary of Teaching Activities
DOCENCIA EN EL MÁSTER "TÉCNICAS AVANZADAS EN INVESTIGACIÓN Y DESARROLLO AGRARIO Y ALIMENTARIO"
* Técnicas avanzadas de cultivo in vitro: micropropagación y producción de compuestos con interés industrial.
* Técnicas de biología celular y molecular.
TESIS DOCTORAL DIRIGIDA:
Zuleika Coromoto Briceño de Lara. 2014. Aproximación proteómica y metabolómica de la producción de metabolitos secundarios en líneas celulares elicitadas de Solanum lycopersicum. Co-Directora: M.A. Ferrer. Universidad de Murcia.
PROYECTOS FIN DE MÁSTER DIRIGIDOS:
D Alfonso Guevara Gázquez. Obtención de portainjertos de cerezo (Prunus avium L.) mediante técnicas de injerto in vitro. 30/09/2011.
Dª Helena Ibáñez Martínez. Evolución de compuestos antioxidantes en cultivos celulares de Zygophyllum fabago. 30/09/2011.
D. Antonio López Orenes. Changes in phenolic metabolism in salicylic acid-treated Cistus heterophyllus shoots. 07/09/2012.
D. José Guirao Barnés. Rizogénesis "in vitro" y comportamiento en campo de plantas de alcachofa (Cynara Scolymus cv. Romanesco C3), propagadas vegetativamente por diferentes métodos. 24/09/2012.
Dª María José Álvarez Robles. Elicitación de cultivos in vitro de Stevia rebaudiana Bertoni para la obtención de compuestos bioactivos.  Julio 2015