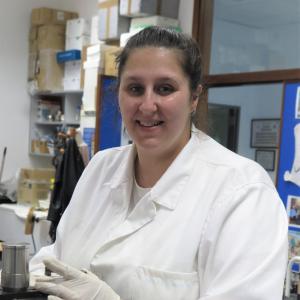 Técnico de Laboratorio
Education
Grado Superior en Salud ambiental
Current Position
Técnico de laboratorio contratada con cargo al proyecto Plan Complementario en el área de Agroalimentación. Tarea A1.4. Evaluación del estado actual de los suelos con agricultura intensiva en el Campo de Cartagena por medio de indicadores de calidad y funcionalidad. Tarea incluida en la Línea de Actuación 1 (LA1) – Actividad 1.4 (A.1.4).
Former Position
Contratada a través de la convocatoria de ayudas públicas destinadas a la financiación de la contratación en prácticas de titulados de Formación Profesional de Grado Superior, Consejería de Empleo, Investigación y Universidades- UPCT. Contrato FPCARM-2020-C
Contracts
This field is under construction in English version. Please change languaje to Spanish meanwhile. This will be finished soon.