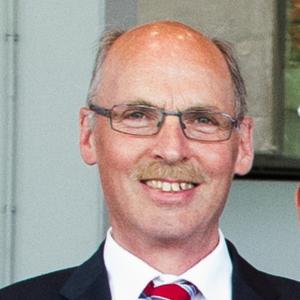 Colaborador, Associate Professor, Vrije Universiteit, Amsterdam
Email
kees.van.gestel@vu.nl
Education
Agricultural University, Wageningen, graduated (with distinction). PhD from Utrecht University.
Codes and Identifiers
Dr.ir. C.A.M. van Gestel. Vrije Universiteit, Amsterdam
Faculty of Earth and Life Sciences. Department of Ecological Science. Section Animal Ecology
De Boelelaan 1085. 1081 HV Amsterdam, The Netherlands
Overview of Scientific Production
* Author or coauthor of over 250 papers, 3 books, more than 25 book chapters and more than 60 reports
* Research on the toxicity of organic chemicals for earthworms and higher plants in relation to bioavailability in soil
* Development of toxicity tests with oribatid mites and earthworms
* Development of bioassays for the assessment of the ecological risk of polluted and decontaminated soils for earthworms, enchytraeids, oribatid mites, Collembola and higher plants
* Research on the development of QSARs for the toxicity of organic chemicals to earthworms, Collembola and higher plants
* Research on the toxicity and bioaccumulation of heavy metals and metal based nanoparticles in earthworms, enchytraeids, isopods, Collembola and oribatid mites, in relation to soil properties and other biotic and abiotic variables.
* Partner in several European projects (H2020: NanoFASE; FP7: NanoFATE; FP6: AquaTerra, NoMiracle, OSIRIS; FP5: MIXTOX, TME; FP4: ECOFASE, BIOPRINT) and the BE Basic project dRISK.
* Several advisory tasks, e.g. on the behaviour and side effects of pesticides within the frame work of the Dutch Pesticide Act, on the setting of standards for soil and water quality and on deriving criteria for soil clean up urgency on the basis of ecotoxicological data, and within the frame work of the Netherlands Health Council; member of the Dutch Advisory Group on the Risk Assessment of chemicals in air and water
* Winner of the 2015 SETAC Europe / Noack Laboratories Environmental Education Award
* Editor of Applied Soil Ecology
* Member of the editorial boards of the journals Ecotoxicology, Ecotoxicology and Environmental Safety
Research Subjects
My research interest is in the ecotoxicological effects of chemicals on soil invertebrates and methods to assess such effects. In complex substrates like soil, the availability of chemicals to organisms is highly dependent on their interaction with soil particles and the resulting concentrations in the soil pore water. Organisms may affect their exposure to chemicals by the way they interact with the soil, with some organisms like earthworms literally eating themselves through the soil while others just walk on it or feed on leaf litter. In soil, pollution rarely is restricted to single chemicals, with chemicals interacting with each other at different levels. Live in soil is dynamic, asking for a dynamic approach when assessing bioaccumulation and effects of chemicals in soil organisms. Finally, effects on single species may have consequences for the soil community and its role in important ecological processes like decomposition and nutrient cycling. My research especially focuses on aspects like bioavailability, routes of exposure, toxicokinetics and toxicodynamics, and mixture toxicity, but also aims at addressing effects at different levels of biological organisation. I am interested in the application of our results in the risk assessment of new and existing chemicals. In addition, I am looking for possibilities to apply the approaches used for assessing soil contamination to other substrates containing complex mixtures, like waste or process streams from the bio-based production of chemicals or biofuels
Contracts
This field is under construction in English version. Please change languaje to Spanish meanwhile. This will be finished soon.
International Networks
* Partner in several European projects (H2020: NanoFASE; FP7: NanoFATE; FP6: AquaTerra, NoMiracle, OSIRIS; FP5: MIXTOX, TME; FP4: ECOFASE, BIOPRINT) and the BE Basic project dRISK.
Summary of Teaching Activities
* Supervision of more than 35 Ph.D. students working on the toxicity and bioaccumulation of organic chemicals (pesticides, PAH, chlorobenzenes, pharmaceuticals), nanoparticles and metals, single and in mixtures, in earthworms, Collembola, isopods, oribatid mites, higher plants and aquatic crustaceans, on mechanisms of metal tolerance in soil invertebrates, and on the toxicity of metals and organic chemicals to fish.
* Senior lecturer in ecology and ecotoxicology, responsible for most of the BSc education on ecotoxicology within the VU University, and several PhD courses on ecotoxicology and risk assessment within the Dutch Research School SENSE and the Netherlands Postgraduate Education in Toxicology (PET) programme
* Lecturer in ecotoxicology and risk assessment in several international courses.